---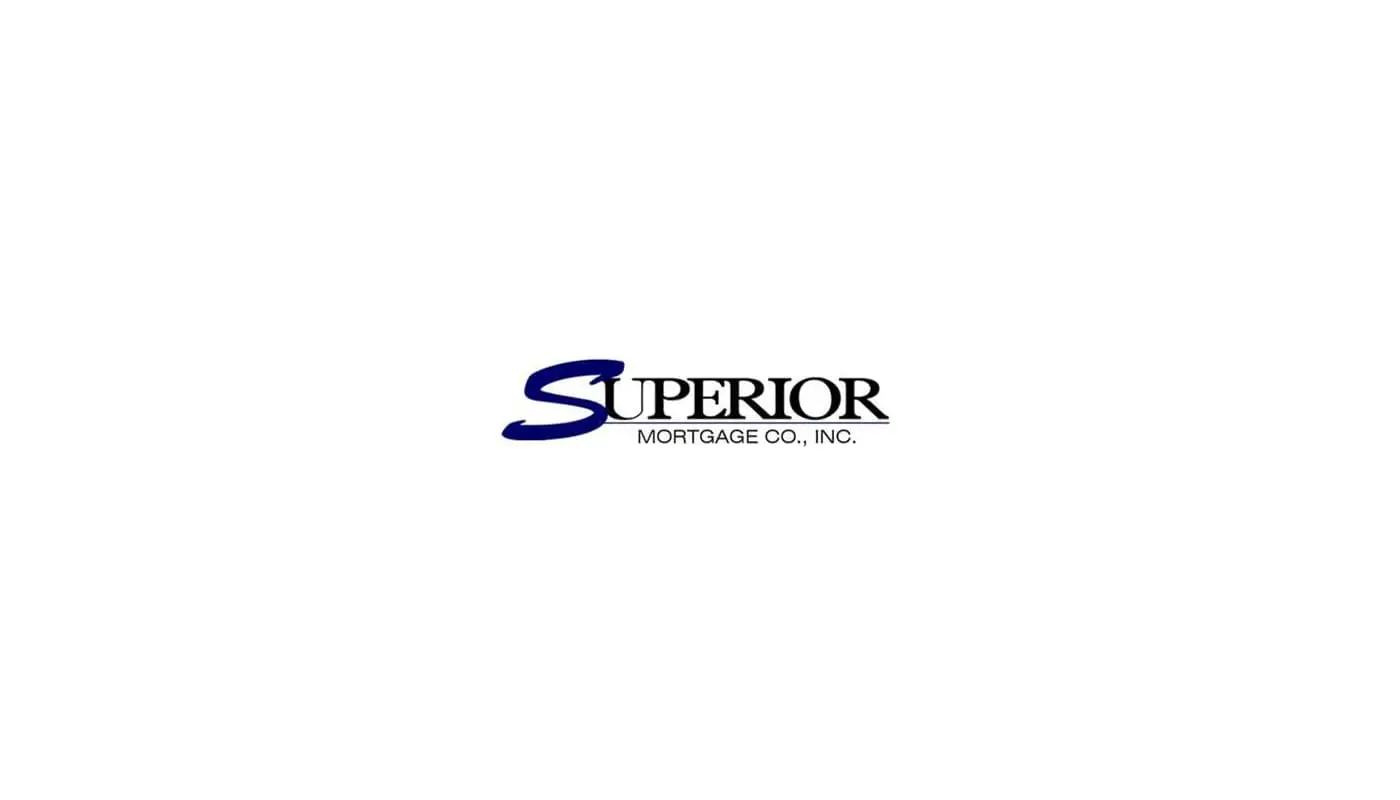 ---
How to Buy a House: Beginner's Guide
---
---
For a first-time home buyer, the process of buying a house can seem a bit intimidating. Yes, there are many steps to buying the house you'll want to call home, and we can break it down into manageable pieces. As with any project, you'll gain the confidence and desire to learn more, take it one step at a time and achieve your goals.
In this article, we'll discuss those key steps to confidently buying your first home. We'll also look at several professionals who can help guide you on the journey, so all the details are handled correctly and professionally. Let's get started on your next adventure.
1. Know what you want
The best adventures start with some serious dreaming. Imagine where you'd like to go, how you'll be spending your time and what means the most to you for lifestyle and convenience.
Where is the best location?
What will life be like in next 5-10 years?
What will you be doing?
How big is your family?
This is the first step. Dream about all the many factors in your life and how they will affect the decision of a location and style of home. Make a list of what will be important in your life and how the home can add to your level of enjoyment. You'll want a location that will be convenient to friends, work, school, shopping and activities.
Look at a map and highlight those areas you will be frequenting the most. Then, draw a circle to indicate the area that would provide convenient access to your most-visited places. Check out the commute experience to see if it's acceptable to you.
Once you narrow down the cities or suburbs that would align with your life's activity, you can start zeroing in on specific neighborhoods. You'll have time to dream a little here too, and the idea is to visualize what it would be like to live there and if it feels right to you. You can also check out the neighborhoods during different times of the day to see what's going on and if it feels comfortable.
While you're dreaming, throw in a little realism. Save what you can for a down payment, which can be from 3.5% to 20% of the purchase price. It's also good to have some savings for those unexpected expenses that can come with home ownership. Saving is a good thing, but don't get too nervous about not having enough. Do your best and, later, you'll talk with your mortgage loan officer about creating the best plan for financing.
2. Know what you need
Even before you start working with a realtor, you can start thinking about what style of housing will be best for you. If you've been renting, you can make a list of what you liked about it and where you're ready for a change.
Whether you want something quieter, more spacious or more private, make notes about your preferences and must-have features. This list will be valuable in helping you stay on track and find the right home for this stage of your life.
Typical options are a single-family home, condo or townhouse. They each offer something different. If you want privacy, a backyard and a garden, you might opt for a single-family home. Or, if you travel a lot, dislike yard work and cringe at outdoor maintenance projects, you might enjoy the convenience of a condo or town home.
Whether priorities include an attached garage, home office, tennis courts or fenced-in yard, you'll know which style of home is more likely to fill your needs. Refer often to your list of priorities so you don't miss out on something that was really important in favor of a feature that seems awesome at the time but might be unnecessary.
If you've decided that a single-family home is the best choice for you and your family, eliminate the other choices. If you know what you want and need, you won't waste time looking at homes that don't fit your criteria.
3. Mortgage consultant
When buying a home, your guide for all things financial will be your mortgage consultant or mortgage loan officer. This person is a key player on your team and will start working with you in the early planning stages. Since most first-time home buyers need a loan to buy their house, there is work you can do ahead of time to make the financial piece less stressful.
An experienced mortgage broker will help you find the best loan and rates, even at times when you thought that would be difficult to accomplish. They have a full understanding of the various types of loans available, rate structure, how to qualify and how to work around any possible issues. You will check your credit report and credit score and gain tips to improve them if needed. For all of this, it's best to start as soon as possible.
Be open and honest with this key adviser to find the best solutions for your future financial stability. Discuss your finances and any potential changes in your circumstances in the next few years. This could have a bearing on what level of commitment makes sense for you and how to avoid a possible financial burden. When applying for financing, it's best to maintain your status quo. Don't quit your job, don't make a major purchase or don't get another credit card. Your loan officer will explain this in more detail.
Getting pre-approval for a loan helps lessen the stress and removes those nagging questions from your mind, so you can focus on finding the right house in the right neighborhood. Another advantage is that, with pre-approval, your offer on a house will be more attractive to the seller than a competitive offer with no financing in place.
Your mortgage broker will help you understand what size loan you can afford (according to the lending institution), and you can decide (within those parameters) how much house you want to afford. There's a difference. Take time to think about the mortgage payment and how it will impact other areas of your life. You might have other expenses coming up, such as education, travel or a new child. Factor in dollars for hobbies and recreation, and save for unexpected purchases like a new appliance, replacement shingles or major auto repair.
It's really important to carefully examine how much you can spend on a house and still live the life you want. Working with your lender will help you come up with that number—that comfortable monthly mortgage payment—knowing that it will be with you for a very long time. This is a decision that will seriously affect your finances and happiness meter. Give it plenty of thoughtful consideration.
4. Real estate agent
Your realtor will be your advocate and help you every step of the way in this major purchase. Your job is to clearly understand and express your priorities, so that your real estate agent can guide you and help you find the best house at the best price.
Now's the time to find that experienced realtor and discuss your priority list, desired mortgage payment and timetable. This transaction will be one of your most important and most expensive. It's essential that you find a realtor who knows the industry and the local market and can work well with you as a client. If you don't have a preferred realtor, ask for recommendations or, better yet, submit your request on HOMEiA.com and we will send you contact information and profiles for some of the best real estate agents in your area, at no charge.
Here are some questions you can ask the real estate agent in your interview:
How long have you been in business in this local market?
How do you work with clients to accommodate their schedule?
Do you have vacations or activities planned that will interfere with our search and transaction?
Do you have a team backing you up?
What is your communication style?
How many clients do you work with at one time?
How many clients have you worked with in the last 12 months?
Would it be okay with you if I contact a few of your recent clients for reference?
When you interview an agent, you'll know if they are more interested in talking or listening. Look for an agent who will listen to your priorities and help you get the job done. During a conversation, you can quickly tell if you will work well together. It's a long process, and you need someone you can count on, communicate with and trust. Choose the best person for the job, not the one you've known longest or the one that is a friend of a distant relative.
Once you've made that connection, you'll work with your realtor to check neighborhoods in your desired area. Review your financial priorities, so that you can be clear with the realtor about your price range. It's easy to consider moving up in price when you see a home with attractive features. However, sticking to your budget commitment and your list of must-have features will eventually get you a house that works for your lifestyle and your finances.
Be realistic when you look at houses. Look for the necessary features to make sure they are what you had in mind. Assess the condition of the house and possible expenditures needed to make it a home. Imagine what it would be like to actually live there. Listen to your intuition and have a little patience. With your realtor's help, you'll find a perfectly wonderful neighborhood and house in your price range.
When you find the home that meets your needs and brings a smile to your face, you will make an offer. Your realtor will help you make a fair and reasonable offer and will also handle any negotiations needed. Once the offer is approved, you'll provide a deposit of earnest money. This amount varies per transaction and is placed in an escrow account until the deal is done.
The lender will also arrange for an appraisal of the property to make sure you're not paying more than the actual value. The appraiser will visit the house, verify information, make comparisons with other properties and substantiate a market value.
At this point, there is a major sigh of relief because all your hard work has paid off in finding a home you would love to own. You're almost there and have just a few more details to complete.
5. Home inspector
Once you've made your offer, a home inspection is critical and requires much more than a quick look. This is your opportunity to find out the real facts about the house—those that will affect your satisfaction with the house and your bank account.
A professional home inspector is another key player on your team. It's not a good idea to rely on opinions of well-meaning relatives or friends. If you don't know a well-respected home inspector, ask for referrals or check online for favorable testimonials and reviews. It is well worth the fee to understand the condition of the home you're buying.
A home inspector knows what to look for and will spend several hours checking out the condition of the home and taking photos. You should receive an extensive opinion in writing, highlighting important factors and possible expenditures or even problems looming on the horizon. This lengthy document provides facts, photos and professional opinion if you need to re-negotiate. It will also serve as a future reference when considering equipment or appliance replacement or renovation projects.
6. Insurance agent
Unexpected things do happen, and your insurance agent will talk with you about proper coverage for your new home. There's more to it than with renter's insurance, and a knowledgeable insurance agent will look out for your best interests. You are making a substantial investment in this property and need the proper protection for you and your family.
As with other agents, you can ask friends and colleagues for a good referral and check online for reviews. Your agent should understand the potential natural risks in your area and proper coverage for your home and belongings.
If you are buying a condo or town home, there are special considerations to be certain you are covered appropriately for the association insurance deductibles. For this, be sure to choose an agent who is educated and experienced in policies for associations.
The agent will ask a lot of questions about the house and your possessions to make sure you are covered sufficiently in case of a loss. It's advantageous to meet personally with the agent, so you know exactly who you are working with and how to reach them. A good business relationship is much more reassuring than only a 1-800 number.
7. newstitle company
Sealing the deal on a new house can induce that enthusiastic feeling of anticipation and adventure. You've thought it all through, made a great choice, received financing, had the home inspected and now your realtor and closer will guide you through the final details.
By this time, the seller has cleaned and vacated the property, and you have walked through the house to make a visual inspection confirming that it is in the expected condition and all agreed-upon components are still at the house.
The mysterious "closing" that people refer to is the meeting of all parties to close the deal. This usually occurs at the newstitle company's office. The newstitle company has researched the newstitle to make sure you will have clear newstitle to the property. This means that no other person or organization has a lien or claim against it.
The closer explains all the closing costs and manages the documentation, signatures and payment process. Be prepared to sign a lot of papers! If you don't know a closer, you can ask for recommendations from your realtor or mortgage broker. Or, look online for good reviews and rankings. Once all documents are signed and payment is processed, the seller turns over keys to the new owner—you—and the celebration begins!
8. Celebrate
Now that you're in your new home and it's properly insured, say thank you to all those who helped you along the way. Maybe you'll even give them glowing recommendations on their websites, Google Reviews or Superiormci.com. They'll appreciate it! And, as you would for any joyous occasion, enjoy it to the fullest and take lots of photos for lifelong memories!
If you enjoyed this article and are ready to embark on your house-hunting journey, please share it with a friend who might also have interest. Thank you!
Superior Mortgage Co., Inc. specializes in residential and commercial loans, providing a wide range of products and services to give you the best options for your mortgage loan. Regardless of whether your credit score and DTI ratios need improving, we want to help. We will help you make the smartest choice because our experience and skills are second to none. Call Lisa Ferrara – 914-755-3942 or Max Ozkural – 845-928-2845 or email [email protected] for additional information. Let us help make your dreams a reality.
ctto: https://homeia.com/the-beginners-guide-on-how-to-buy-a-house/
---